(in English / по-русски ниже)
In this short blog article, we would like to discuss such an important thing as the provenance of food and wine. And by provenance, we mean the whole chain of events that happened before it appeared on our tables. Provenance describes how our food was grown, processed, marketed, transported, distributed and sold to all of us.
Is The Provenance of Our Food Important?
The current issue is that we no longer ask these questions. We pick up a packet or a bottle of something in the supermarket or weigh in some produce and buy it without a major thought of how it got there.
Why is it important? Well, our health is important, wouldn't you agree? So our food and drinks directly influence our nutrition, healthy influx of vitamins, minerals, amount of good quality protein, carbs, fibre and so on.
Not all foods are created equal. Some are heavily processed and refined. Yes, it extends shelf-life and makes them cheaper and cheaper. Yet what it also does, it creates products which are simply calorie-dense and devoid of real nutrients.
So yes, it means we need to get smarter with our food. Buying whole foods is going to be slightly more expensive, but we won't require tons of sugar-loaded snacks or ultra-processed foods, we get satiated and nourish our bodies with wholesome foods. See more about our recommendations for a healthy eating regimen here and don't forget to buy foods that are best for your immunity.
Same goes for wines, we have actually written about it before when we discussed natural wines and how they're different from commercially over-industrialised preservative-loaded drinks. Choose wisely what you drink. Drink less but better – here is our guide to natural wines.
Reducing Our Meat Consumption Is A Solution How To Avoid Health Crises.
Finally, the topic that is very sensitive to the whole world nowadays – wet animal markets. Let's be objective here and start recalling where most of the recent infectious diseases originated, shall we? Bats, pigs, chickens..
Let's hear from World Health Organisation officials: "As long as people eat meat, there is going to be some risk of infection", or "meat markets are bleeding grounds for disease".
One of the most prominent newspapers in the world, The Guardian, writes: "if we ate less meat there would have been no COVID-19". They add that we all need to question our lifestyle choices.
Cheap chicken or pork you say? It ain't so cheap if it costs a million lives!
We are being realistic here. Instead of shouting some utopian slogans, what we advocate for is for everyone to reduce meat consumption and for agribusinesses to employ tougher standards on their produce. They need to be accountable for ecological, social and epidemiological consequences of what they do. Yes, it means meat products would cost many times more, but it means that the world would be a safe place for all.
Our Future Depends On Our Lifestyle Choices.
Our current crisis should make us think where our food and drinks are coming from or we would be wiped out.
For us, the provenance of food is about buying fair-trade, artisanal and highest quality food and drink.
The future isn't grim if we make a bit of an effort, together.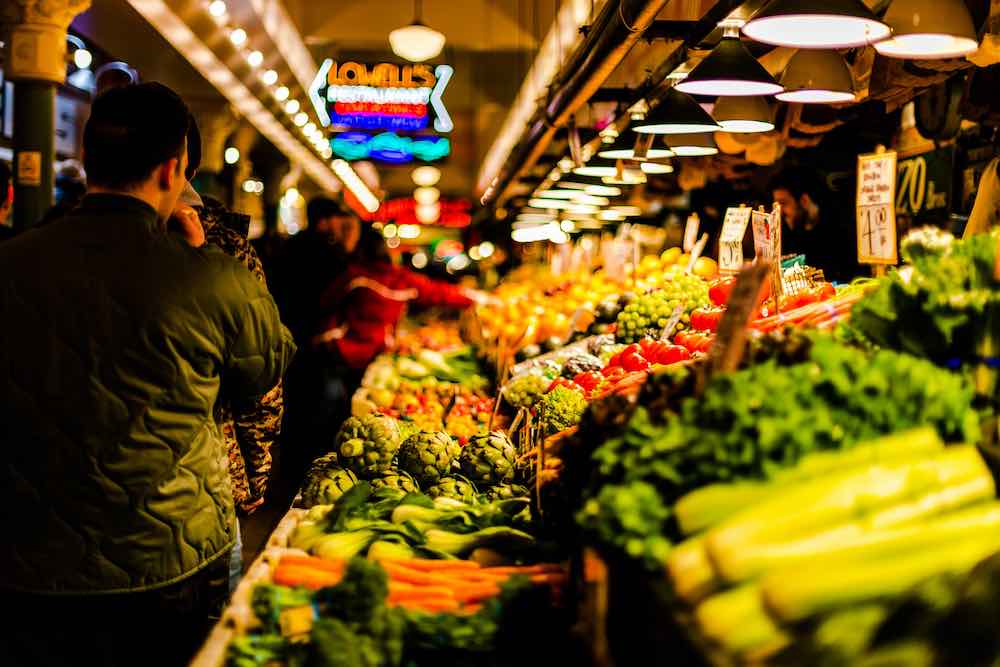 а теперь по-русски:
Давайте обсудим такой важный вопрос как происхождение еды и вина.
В этой короткой статье мы предлагаем подумать о всей цепочке событий, в результате которой что либо оказывается на наших столах.
Наша история о том, как наша еда была выращена, обработана, упакована, доставлена к месту продажи и, в итоге, продана нам.
Почему происхождение еды важно?
Обычно, мы не интересуемся такими вопросами. Мы берем пачку или бутылку чего-то в супермаркете, или взвешиваем какое-то количество нужного продукта, и покупаем это без малейшего понятия о том, как все это попало туда.
Почему же это важно? Согласитесь, что наше здоровье ведь действительно важно, не правда ли? Все, что мы едим и пьем, составляет наше питание, которое напрямую влияет на наше здоровье, обеспечивая поступление витаминов, минералов, качественного протеина, углеводов, клетчатки и так далее.
Не все продукты одинаковы. Одни из них подвергались глубокой обработке и очищению. Конечно, это выгодно производителям и супермаркетам, так как приводит к увеличению срока годности и снижает стоимость. Но для всех нас это означает рост количества пустых калорий и уменьшение питательных веществ.
Да, это означает, что нам нужно лучше разбираться в своем питании. Здоровая еда будет стоить немного дороже, но мы не будем покупать тонны насыщенных сахаром снеков и ультра-обработанных продуктов, и мы будем насыщать и питать наши тела полезными продуктами. Смотрите наши рекомендации по здоровому питанию здесь и не забудьте купить продукты, которые лучше всего заботятся о вашем иммунитете – см список здесь.
Тоже самое касается и вина. Мы уже писали об этом раньше в статье о натуральных винах, описывая, чем они отличаются от коммерческих индустриальных напитков, наполненных различными консервантами. Выбирайте мудро, что вы пьете, и пейте меньше, но лучше – вот наши рекомендации по выбору натуральных вин.
Уменьшение употребления мясных продуктов – решение текущих проблем здравоохранения.
Ну и конечно, мы не можем не затронуть тему, которая сейчас является очень важной для всего мира – "птичьи рынки". Давайте будем объективными и вспомним, откуда мы в последнее время получали вспышки новых инфекционных заболеваний? Летучие мыши, свиньи, курицы. Обратимся к официальным публикациям Всемирной Организации Здравоохранения: "До тех пор, пока люди будут есть мясо, будет риск заражения", или "мясные рынки – основа распространения болезней".
Одно из самых известных в мире изданий, The Guardian, пишет: "если бы мы ели меньше мяса, у нас бы не было COVID-19". Они добавляют, что нам необходимо пересмотреть наш образ жизни.
Вы скажете, что куриное мясо и свинина – недорогие продукты? Они не такие уж дешевые, если стоят миллионы жизней!
Давайте будем реалистами. Мы не хотим использовать громкие лозунги. К чему мы хотели бы призвать – это к элементарному уменьшению употребления мясных продуктов каждым из нас, а также к введению более серьезных стандартов в сельскохозяйственном производстве.
Агробизнес должен быть ответственным за экологические, социальные и эпидемиологические последствия своей деятельности. Да, это означает, что мясные продукты будут стоить в несколько раз больше, но зато мир будет более безопасным местом для жизни.
Наше Будущее Зависит От Выбора Нашего Образа Жизни.
Кризис, который сейчас переживает весь мир, заставляет нас задуматься, откуда берутся наша еда и напитки. Надо задаться этими вопросами ради нашего выживания.
Мы, для себя, отвечаем на этот вопрос и покупаем у небольших, открытых и честных производителей все наши продукты и напитки наивысшего качества.
Наше будущее не будет мрачным, если мы все вместе сделаем общие усилия для этого.