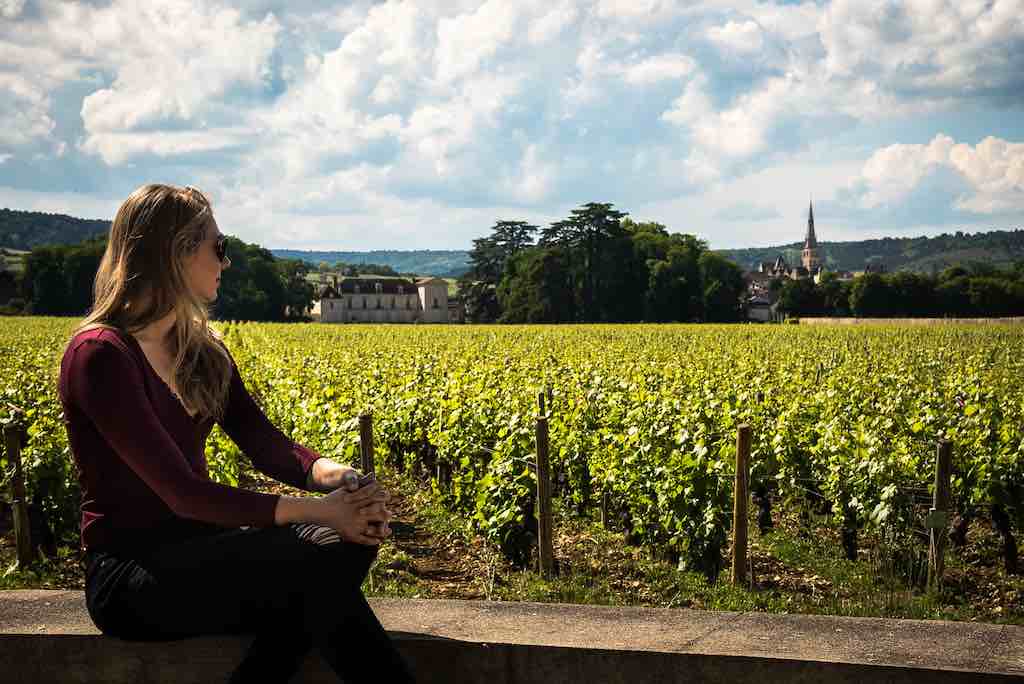 (in English / Russian)
What is natural wine?
Greetings to you, wine-lover. So many wines, such little time? Understandably, there are just too many wines, both online and on the shelves. Though, they are not created equal. There are so many processes in the vineyard and in the winery that will make the wine different from each other. Not to mention different grape varieties, influences that are coming from a particular soil or climate.
Allow us this short introduction as we, as a natural wine bar, lay ground to why natural wines are important and what are those exactly.
There is no legal definition or certification to natural wines. In principle, everyone can mention 'natural' on the label or wine list as it would just stipulate that the wine is made from fermented fresh grapes (and not some sort of powdered substances).
Natural wines without excessive sulphites
We at Living Vino consider natural wines as those made of organically grown grapes. They are then fermented and vinified using low intervention approach. This means significantly lower amounts of sulphites (if any) and strictly no synthetic and artificial preservatives, flavour adjustments or colourings.
Our definition, therefore, eliminates over 90% of bottles that you see online and on supermarket shelves. It happens because big winemaking corporations which are producing wine industrially simply cannot maintain the necessary level of care and attention to their grapes. They also prefer to maintain the vinification under the strict control of sulphites and other nasties to produce the same wine year by year. These are flavour and colour adjusted wines which are dead. No living bacteria that naturally occurs as a result of fermentation is alive because of the sulphites.
We do not want to drink or to offer dead wines. That's why our definition of the natural wine extends only to minimum intervention wines made with a very low level of sulphites. We consider no added sulphites or lower than 50 mg/l wines.
A word about organic and biodynamic wines
As there is no certification for natural wines, you can also turn to organic and biodynamic wines. Those are produced using strict guidelines of vineyard management and vinification. Yet, frankly speaking, organic and biodynamic certification mostly regulates what happens in the vineyard. Winemakers are still at liberty to add sulphites up to 100 mg/l amongst other interventions.
What it means is that these wines are definitely are much better for you than your normal supermarket mass-market wines. But we at Living Vino would still ask about how it was produced, by whom and using what kind of technology and approach.
Many artisanal producers release very limited quantities of their natural wines. They do not bother with certification, so our natural wine bar advice is to get familiar with those that are employing strictly natural winemaking practices. Stick to them, slowly discovering similar others.
Benefits and advantages of natural wines
Truly natural wines or living wines are full of beneficial living bacteria. So if you decide to indulge in a glass of wine it pays off to make your gut happy too.
Another advantage of natural wines is that you do not accumulate excessive sulphites or other nasty chemicals when you drink. Yes, you are still enjoying alcohol, but why would anyone willingly ingest extra toxins if they can avoid those?
Yet, there is another aspect of wine provenance that we care passionately about. Many industrial wines that are made by corporations are looking after their profits and ignore fair trading principles. As a result, growers are receiving tiny amounts of money for their grapes and many cannot even survive on this. Such an approach leads to poorer quality of produce and we, as wine lovers, drink poorer quality wines. But if we think about how this wine was produced and that everyone got their fair share for their work, it means we live in a better world.
How natural are Georgian wines?
Let's discuss the provenance of wine in Georgia. It is a wine country with an ancient winemaking tradition. You are to immerse yourself into a wealth of grape varieties and not to mention kvevri (qvevri) wine-producing method.
Though the main aspects of the wine industry are not different from what is happening in the world. There are a few huge winemaking corporations that dominate supermarket shelves and exports. There are also around 100 of natural winemaking companies that are part of Natural Wine Association and even more who are not yet members. Many of them are exactly those artisans that we want to work with. They are producing delicious natural wines made without excessive sulphites and other nasties. We consider them not just natural wines but living wines (hence our name).
How to get natural wine in Georgia
Georgian natural winemakers are producing their wines in small (or sometimes truly tiny) quantities. One vintage for one grape variety or a blend can easily result in just a couple of hundred of bottles. So it is not that supermarkets are full of industrial wines. They are also not very interested in these tiny quantities of wine that also requires more careful handling and storage.
You can find these delicious natural wines at specialist wine shops and natural wine bars. Additionally, you can source directly from the winery of you happy to travel a few hours.
Living Vino – natural wine bar in Tbilisi – truly hopes that you would indulge in natural wines here in Georgia and at home. It is delicious, better for you and the winemakers.
Get in touch for more natural wine recommendations or book a table at our natural wine bar to discover these wines first hand, cheers.
И теперь по-русски –
О натуральных винах в Грузии или Какие грузинские вина и правда натуральны?
Приветствуем всех ценителей и любителей вин. Так много разных вин и так мало времени, да? Понятное дело, так много вин на полках магазинов и онлайн. Но не все вина одинаковы. Так много разных процессов на виноградниках и на винодельне, не говоря о том, что используются разные сорта винограда, который растет в разных климатических условиях.
Позвольте нам, как бару натуральных вин, рассказать более подробно о том, что такое натуральное вино и почему его стоит выбирать.
Сперва скажем, что как таковой сертификации натурального вина не существует. Это значит, что каждый может написать "натуральное" на этикетке и не нарушит закон. А это может всего лишь означать, что вино не порошковое. Но там все равно может содержаться множество красителей, добавок и консервантов.
Мы в Living Vino (называемся как бы, живое вино!) называем наруральными винами те, которые изготовлены из органически выращенного винограда, который затем ферментирован используя приницип минимум вмешательства виноделов в процесс. Все максимально как задумано природой. Это также значит минимум (или совсем отсутствие сульфитов) и абсолютное отсутствие искусствыенных добавок, консервантов и красителей.
Таким образом, наше определение полностью исключает больше 90% бутылок, что вы видите на полках. Это происходит потому что большие винодельческие корпорации, которые не могут уделить должного внимания винограду и обеспечить качественную ручную обработку урожая, должны добавлять большое количество сульфитов, консервантов и другой всякой гадости. Это делается для того, чтобы эти вина из года в год были одинаковыми.
Такие вина мертвы так как все живые и полезные человеку бактерии были умерщвлены сульфитами.
Мы не хотим пить такие вина и вам не советуем. Наше определение натуральности вин также ограничивает использование сульфитов до минимума – ниже чем 50 мг/л (гораздо ниже чем даже органические лимиты).
Немного об органических и биодинамических винах
Так как нет сертификации натуральных вин, можно обратить внимание на защищенные законом органические и биодинамические вина. Они производятся по более строгим правилам управления виноградником и винодельней. Но, по большей степени эти сертификаты устанавливают правила по практикам сельского хозяйства (удобрения, химикаты и прочее), а вот винодельческие процессы затрагивают мало. Например, в вина могут быть добавлены сульфиты до 100 мг/л, а также произведен еще ряд вмешательств в процессы.
Это значит, что такие вина несомненно лучше "обычных вин", но мы в Living Vino всегда дополнительно удостоверяемся, как эти вина были произведены и что именно было добавлено в них.
Надо отметить, что многие артизаны и мелкие производители просто не "заморачиваются" с сертификацией. Они слишком малы, чтобы поднять ношу бумажной волокиты и бюрократии. Мы в нашем баре натурального вина рекомендуем ознакомиться с информацией о виноделах, их практиках и винах. Тогда можно более уверенно покупать хорошее натуральное вино.
Какие есть преимущества натуральных вин
Действительно, натуральные вина содержат ряд бактерий, которые полезны для пищеварения. Так что когда вы пьете бокальчик такого вина, вы делаете и вашу пищеварительную систему счастливей. Заметьте, мы говорим о бокальчике, максимум двух!
Другой аспект натуральных вин тот, что вы не будете накапливать в своем организме разные химикаты и сульфиты. Да, мы говорим об употреблении алкоголя, но зачем же собственноручно добавлять в организм дополнительные токсины, если их можно минимизировать?
Наконец, есть еще и другой фактор, почему мы выбираем натуральные вина. Мы говорим о происхождении вина. Многие винодельческие корпорации думают лишь о своей прибыли и игнорируют принципы честной торговли (fairtrade). Как результат, получается, что многие виноградари и виноделы получают такие копейки за свой труд, что не могут свести концы с концами. Такой подход приводит к тому, что качество продукции (винограда и базового вина) ухудшается. Многие пьют такое ужаснейшее вино. Эти вина очень сильно "сульфитированы" и подкрашены разными консервантами, чтобы огрехи производтства не были заметны и чтобы такие вина были по сути одинаковыми год за годом. Натуральные вина, наоборот, сделаны виноделами, которые производят собственные вина в меньшим количествах, но и получают справедливое вознаграждение за свой труд. Таким образом, мы в итоге живем в лучшем мире. Согласны?
Насколько натуральны Грузинские вина?
Давайте поговорим о происхождении вин в Грузии. Это страна с древними и в некотором плане устоявшимися винными традициями. Вы сможете окунуться в большой спектр местных сортов винограда и конечно же попробовать квеври вина (те, которые были изготовлены в амфорах).
Но большинство аспектов виноделия в Грузии не отличаются от общей ситуации в мире. Большие винодельческие корпорации доминируют на полках магазинов и в барах. Однако, есть около 100 компаний, производящих натуральные вина и которые являются членами Ассоциации Натурального Вина в Грузии. Также много есть таких, кто не являются ее членами. Мы хотим работать с такими производителями натуральных вин, которые не добавляют сульфиты (или совсем-совсем мало) и другие вредные химикаты. Такие умерщвленные вина мы не считаем натуральными или же живыми винами (ведь основной фокус нашего бизнеса на живое вино и еду!)
Как покупать натуральные вина в Грузии
Грузинские натуральные виноделы производят свои вина в довольно малых количествах. Один винтаж одного сорта винограда может быть всего лишь несколько сотен бутылок. Поэтому супермаркеты не только предпочитают заводские вина по фактору цены, но еще и по количеству. Натуральные вина кроме всего прочего также требуют более тщательных условий хранения.
Если не супермаркеты, то где? Вы сможете найти такие отличные натуральные вина в специализированных магазинах и барах натуральных вин, а также купить напрямую у виноделов, если готовы потратить время и усилия на дорогу к ним.
Мы в Living Vino – баре натуральных вин в Тбилиси – надеемся, что вы сможете наслаждаться такими винами здесь в Грузии и/или дома. Они действительно очень вкусны, гораздо лучше для вас и виноделов. Обращайтесь за рекомендациями к нашему профессиональному сомелье и преподавателю по винам.
Приходите к нам и наслаждайтесь лучшими натуральными винами Грузии.