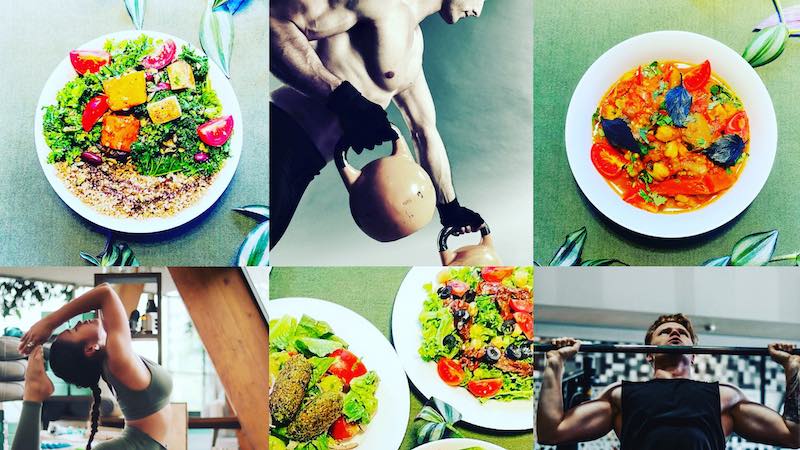 Living Vino offers to take care of your nutrition by means of weekly meal plans. They are designed by our certified nutrition coach and executed by our experienced chefs.
We all want to be healthier. Evidently, going plant-based is ultimately the best thing you can do for your health, immunity and well-being. And we want to help you achieve your goals.
Do you know why plant-based whole foods lifestyle is so great? Studies show that it helps to reverse lifestyle diseases like type 2 diabetes, reduces the risk of heart disease and promotes gut health just to name the most important ones.
You can get all necessary nutrients, vitamins and minerals, right amount of carbohydrates, protein, fat and fiber. So you get healthier and keep your immune and digestive systems in the best possible form.
We at Living Vino have designed two different meal plans based on our customers' feedback and requirements.
You can choose from Fitness & Protein Plan and Detox & Cleansing Plan.
Fitness & Protein Meal Plan is developed with your fitness goals in mind, so to ensure enough of high-quality protein. It is great if you are growing your muscles, training in the gym or at home and would like to get all necessary protein without industrially-processed powders. Studies show that you need about 0.8 – 1 gram of protein per kilogram of your weight. We offer to get it all from plants!
Detox & Cleansing Meal Plan is developed to help you detoxify and cleanse your boxy, lose some weight along the way. The cornerstone of this plan is to ensure the correct levels if fiber in your diet. The reality is that most of the diets currently are lacking fiber, as animal-derived, refined and ultra-processed food does not contain fiber. We need approximately 30-35 grams of fiber per day, but typical Western diet provides with just 10 grams in average. You get fiber from plants, and our with our meal plan you get plenty each day!
We use organic and natural ingredients, non-invasive cooking methods and strictly no refined foodstuffs.
🌱 If you are vegan, vegetarian, fasting or simply want to try going meatless for almost a week and choose healthier options, you can find lots of appetizers, delicious salads, nutritious bowls, satisfying mains in our Meal Plans.
Sign up today and you will get 6 days worth of lunches and dinners delivered to your address in Tbilisi every 2 days.
Monday, Wednesday and Friday are delivery days (lunch time). All you would need to do next is to simply warm up your next day meals, no cooking required. Plans start every Monday with Sunday to be your cheat day so no stress!
The price includes 10% discount and FREE delivery to any address in Tbilisi. So you will save time, effort and money with our healthy meal plans. If you have joined our Living Vino Club, you have got a voucher code for an extra 10% off, do not forget to use it!
Read more & have a look at a sample of such a meal plan here.
February 2021 is open for bookings. Select a meal plan and pick a start date!