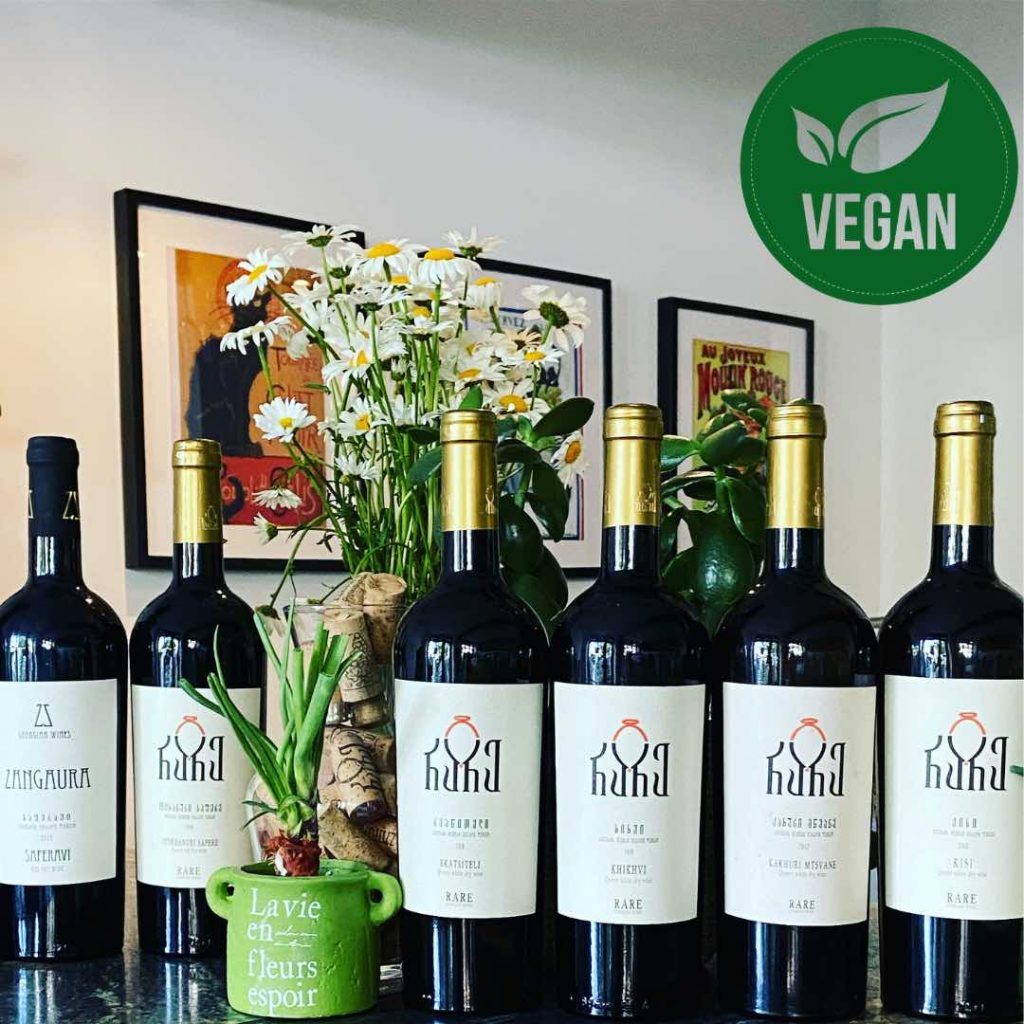 🍷 You probably think we are kidding! But no, there are vegan wines and those not suitable for vegetarians or vegans.
Yes we do know wine is a fermented juice of freshly picked grapes. Technically all wines should be vegan, right? Not true though! Wines can be fined or filtered using animal-derived materials.
Winemaking process involves filtration and fining step, which can be conducted using animal based products: animal gelatin, animal intestine membrane, an isinglass made of fish bones, egg whites or a milk based casein.
Natural winemaking usually presumes little or no clarification or filtration. Yet as there are no requirements or legal restrictions, even natural winemakers can potentially use these methods which use animal-derived materials.
🍷 Being a vegan restaurant that serves healthy whole foods, we of course choose to sell only vegan wines.
Some are not fined and unfiltered, so they are looking cloudy, but there are no reasons to worry. They are living wines, they continue to live in the bottle. We believe that eating and drinking live food and wines is just so much better for you. And they taste so deliciously more expressive and deep. When you try them, we are sure you won't go back to conventional supermarket wines. Be warned!
🌱 Vegan wines therefore are also better for environment. Quite frankly, animal agriculture is one of the most wasteful and also one of the biggest polluters on the planet. If you combine it all together, the whole transport system produces less of damaging greenhouse gases than animal agriculture. So yes, vegan wine, being free of anything animal derived is also your statement that you care about the environment and future generations.
We invite you to visit our online wine store where you can find dozens and dozens of carefully selected natural wines (by our UK wine expert who holds WSET Diploma).
Click here to browse our natural wine list & select the ones you'd love to try. We deliver anywhere in Tbilisi for just 4 gel, free for orders of 100 gel or more.