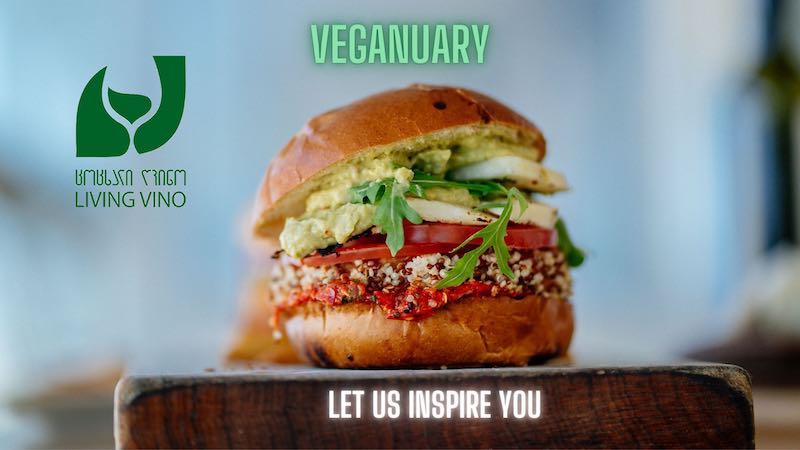 Veganuary is a worldwide movement that aims to help people switch to vegan lifestyle.
We at Living Vino would like to help with our popular guide with useful information about a transition to vegan eating.
And we have got much more resources prepared for you over these years. Head on to Living Vino blog to view more. Hope we can help!
May we inspire you to cook your own tasty plant-based dishes or offer to get ours to enjoy for your lunch or dinner?
👩‍🍳 Want to cook vegan and plant-based at home?
It is easy to do with our vegan grocery items like Bolognese pasta sauce or a pack of two Schnitzels. Similarly, you can cook burgers the way you like it – simply pick either Bean or Zen (mushroom-seitan) patties that we make!
Pick up groceries in person, order delivery online at our website or tap delivery apps (and choose Living Vino Market store for the best price!)
🛒 click here for Wolt
🛒 click here for Bolt Food
👨‍🍳 Want us to cook for you?
Visit us to enjoy delicious plant-based dishes. Living Vino's location is at 56 Lado Asatiani Street in Sololaki, Tbilisi ❤️. Leisurely, it will take you only 9 minutes to get to us from Liberty Square ☮️.
🏡 We are open 12:00 noon until 10pm (with kitchen closing at 09:30pm) for lunch, dinner, drinks and bar appetizers 🌿 You can book a table directly via LivingVino.com or by calling 574 07 68 09
🛒 Prefer Delivery apps? Sure, they are very convenient, we know: