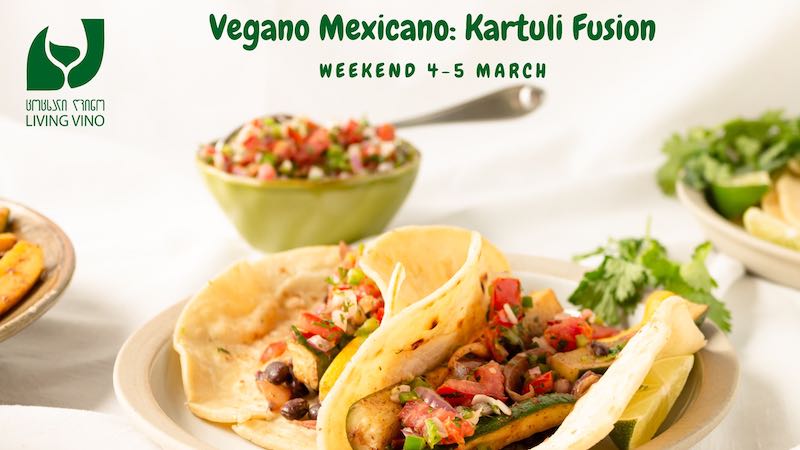 🌮 Vegano Mexicano 🌮 – Kartuli Fusion 🇬🇪🇲🇽
This weekend – 4-5 March – Living Vino brings you a tasty fusion of Mexican and Georgian flavours in our super popular Vegano Mexicano.
🌮 Expect Mexican spices and tacos, Georgian tarragon mushrooms, salsa verde with jon joli, our greenest guacamole & much more!
And of course we will offer Margaritas, Corona beer and spicy Michelada 🍹🌶️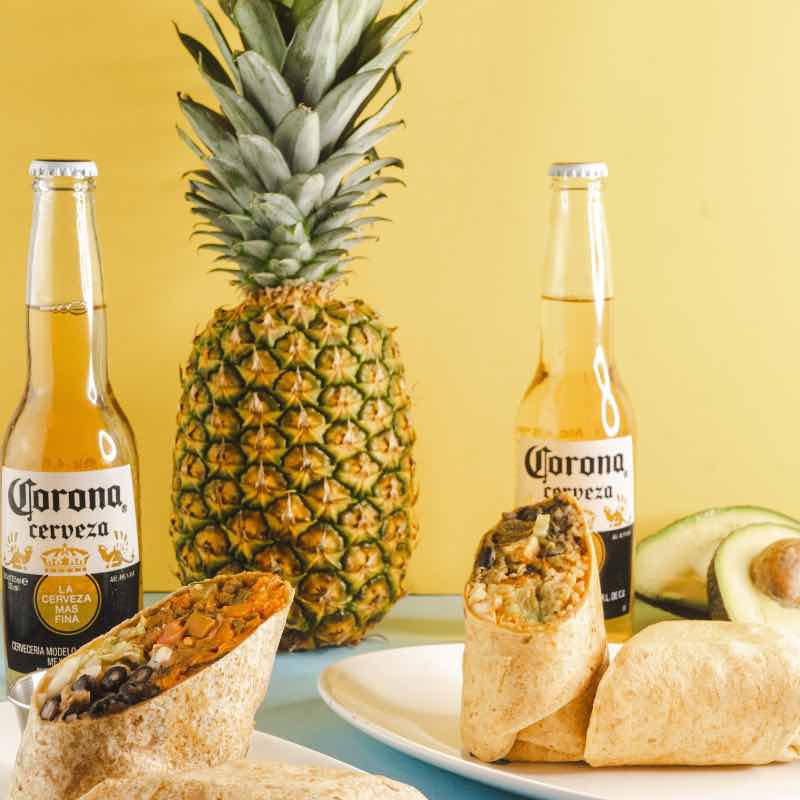 3 Sopes with refried beans, salsa verde and our greenest guacamole
3 Tacos (corn, hard shell) with tarragon mushrooms, pico and chipotle mayo
Lobio Quesadilla with salsa verde (refried beans, corn and vegan cheese)
Mushroom Burrito (tarragon mushrooms, refried beans, rice, pico, salsa verde, chipotle mayo)
Are you excited to try our new quesadilla, sopes, tacos and burrito 🌯? Join us this weekend and enjoy!
Book a table at 🌿Living Vino: plant-based restaurant & bar 🍷 by 574 07 68 09