🌮🇲🇽🌱 Join us for Mexican Specials this weekend 27-29th January🌶️
You are invited to our very special Vegano Mexicano event this weekend starting from Friday. We've prepared some truly incredible dishes and drinks.
🌮🌮🌮 For a starter we offer a sharing platter of 3 tacos with mushrooms Pastor, greenest guacamole, our cashew nacho queso.
🥣 For a delicious main we've got a Sweet Potato, Mushrooms and Red Beans Chili 🌶️. Made with our homemade chipotle en adobo sauce, additional minced chipotle seitan and served with mixed rice.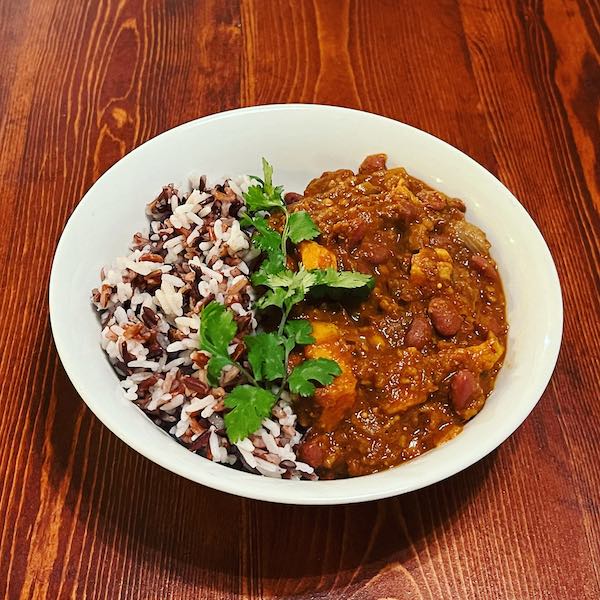 🌶️ Please note that all these are medium spicy, we hope you can stand the heat! 🌶️
Table reservations are via our website: https://livingvino.com/book-a-table/ or by calling us on 574 07 68 09
🏡 Living Vino's location is at 56 Lado Asatiani Street in Sololaki, Tbilisi ❤️. Leisurely, it will take you only 9 minutes to get to us from Liberty Square ☮️. We are open 12:00 noon until 10pm (with kitchen closing at 09:30pm).
#livingvino #vegan #plantbased #restaurant #winebar #naturalwines #georgianwines #Mediterranean #healthy #wholefoods #terrace #dining #bar #wine #lunch #dinner #drinks #menu #inspired #nutrition #exciting #mexican #chili #taco #mushroom #pineapple #cocktails #margarita #avocado #guacamole #salsa