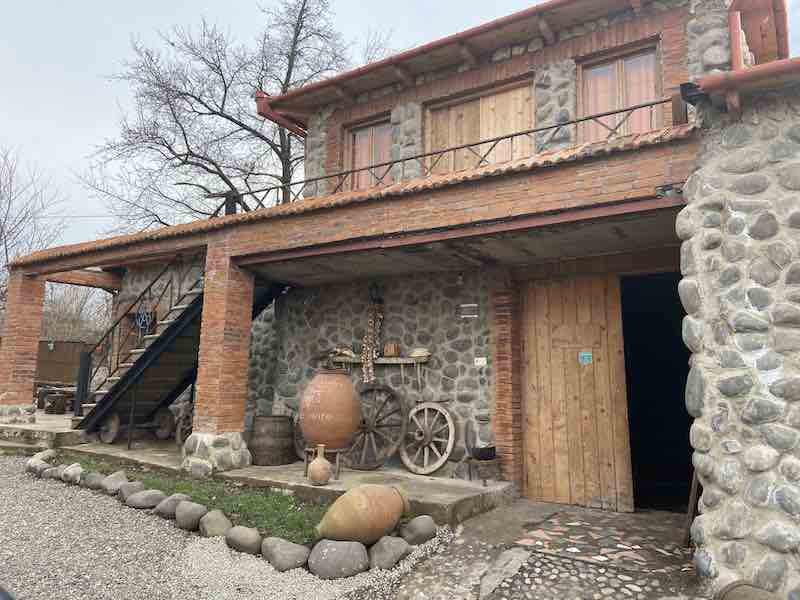 Baia's and Gvantsa's Wine
A small village Obcha, in the Imereti region of Georgia, hosts winery and the vineyards that are called Baia's Wine. Multiple-award winning wines are made here. Baia is a sister of Gvantsa and they, together with their brother who doesn't have his brand of wine yet though, make amazing natural wines.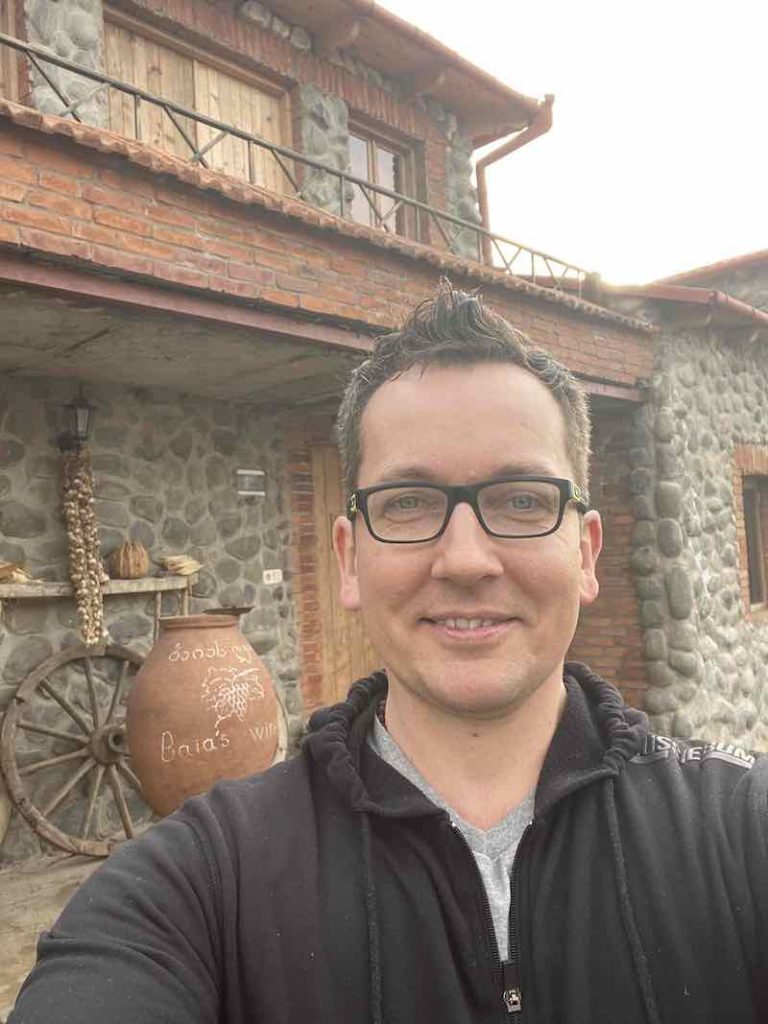 Dimitri, our wine guy, who also holds WSET Diploma, has been there in person several times and saw their vineyards, winery and winemakers first hand. Impressed much, we have decided to dedicate our first "natural star wine" and winemaker in focus to Gvantsa's and Baia's Wine.
The brands are cleverly divided into two – Baia's name is on their natural white wines and Gvantsa's on their reds, rose and sparkling wines.
Passionate Georgian winemakers
What is noticeable when you speak to Baia and Gvantsa is how much they care about their vineyards, winery and their customers. Having their own vineyards definitely helps as it allows them to fully control what happens in the vineyards and then at their winery. They tend the vines in an organic fashion and are able to ensure fully hand-harvested process. As a result, they don't need to add sulphites before fermentation, their wines are truly alive!
They also have a guesthouse so you can drive there and stay to relax in a very calming Georgian countryside.
True natural wine stars
Back to their wines. We currently stock two of their still natural white wines: Tsitska-Tsolikouri and Tsitska-Tsolikouri-Krakhuna, both 2019 vintage and branded as Baia's Wine. They have got already some awards for their white wines and they are truly spectacular.
Though in our review we will focus on their natural red, rose and sparkling wines. They are branded Gvantsa's Wine and we have got Aladasturi and Otskhanuri Sapere, both as red and rose, but also a very juicy white sparkling wine made of Tsitska grapes.
Aladasturi has a pale colour, both red and rose and is a very delicate, refreshing wine. Go for red if you want to easily match it with plenty of food choices, or choose rose if you are sitting outside, enjoying the sun and some nibbles. Both are awesome with hummus, baba ganoush and Georgia beans (lobio) on toast.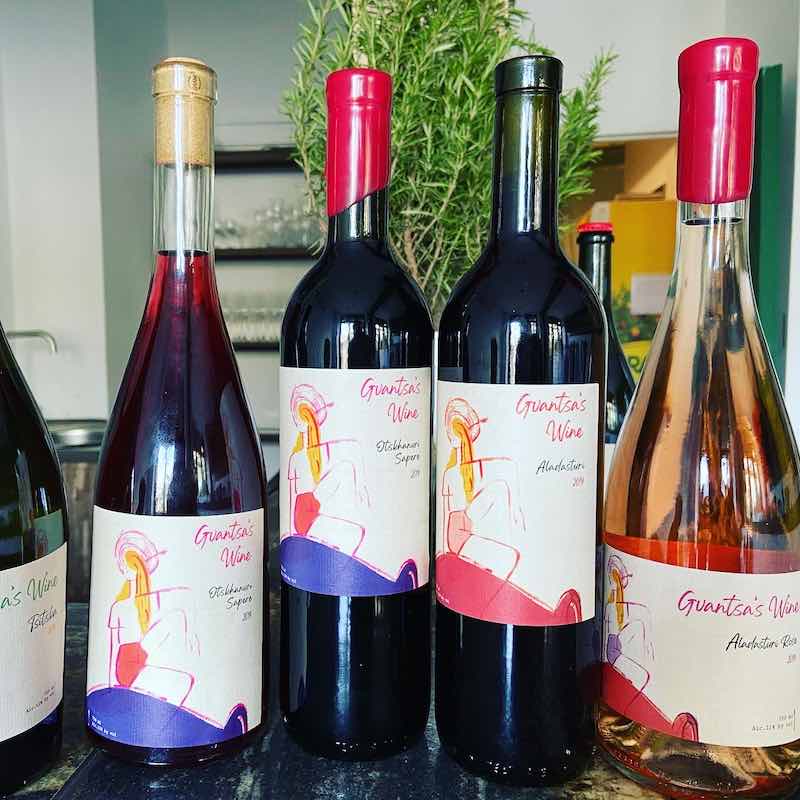 Otskhanuri Sapere is an intensely coloured variety, so expect inky dark red colour in their red wine, and wild strawberry and red cherry one from the rose. Red Otskhanuri Sapere is a delight! Will be a great match for more flavourful pasta dishes, Buddha bowls and richer in style salads.
Should you wish to have a celebration, Gvantsa's Tsitska will not disappoint at all – expect plenty of lemon and lime refreshing flavours, but also exotic fruit. It is a fresh sparkling wine that is made by traditional technology.
We couldn't decide which one to name our first 'natural star wine', so we've picked both Aladasturi and Otskhanuri Sapere reds for this title. We hope that you will have a chance to try these wines and enjoy these products of careful and passionate winemaking by Baia and Gvantsa (and their brother). See our natural wine list for prices & orders.
Gaumarjos! Sante! Enjoy! Cin-cin! Будьмо!