Call us crazy, but we have moved Living Vino again this year! We are growing and wanted to find a more permanent home for our healthy vegan restaurant and natural wine bar. 🏡 This home has got plenty of indoor dining space (with air conditioning of course!), so we can continue to deliver consistently good service, but also some outdoor space for those al-fresco evenings and cooler days.
We've found such space in Sololaki, where we've moved this Sunday, 18th July.
We are going to miss this fantastic garden space and our dear friends at LOKAL.
We are working hard to deliver smart casual, plant-based dining experience with a healthy Mediterranean-inspired menu, wine friendly and full of nutritious whole foods.
Our new Restaurant & Bar premises will focus also on the natural wines from the best artisanal Georgian winemakers. So you can sample and enjoy the most expressive, pure & real natural wines made without nasties.
Do you think it is easy to move entire restaurant in one day and re-open everything the next one? 💪 It has been very quite a day to move the entire restaurant, but our Team did it. Truly grateful for everyone's hard work. ✌️ Now we can slowly but surely reveal all the details.
🍽 You are welcome to enjoy your air-conditioned bar and dining room upstairs or simply visit to have a drink outside on our green terrace 🌳.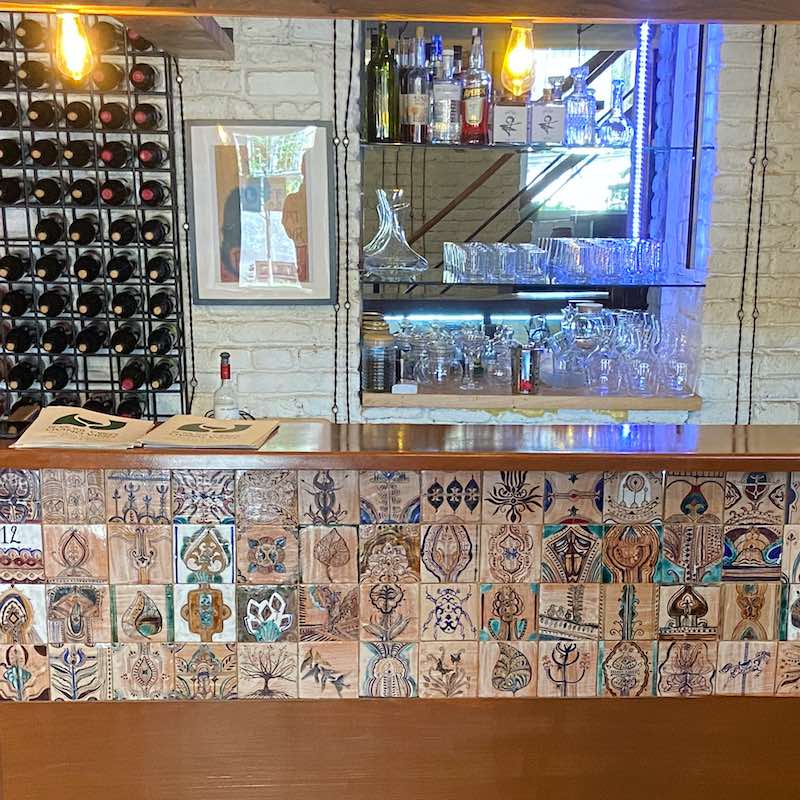 🍷 We are open 12:00 noon until 11pm (with kitchen closing at 10pm) for lunch, dinner, drinks and bar appetizers. All plant-based of course, Mediterranean-inspired, wine-friendly and delicious 🌿!
🚛 And we continue our delivery service direct from LivingVino.com, but also through popular services like Wolt, Bolt Food and Glovo.
🎉 Finally, as we take a few days to get fully up to speed, we will celebrate the move this Saturday! Visit us for a celebratory glass of super tasty natural wine, our popular appetizers and a live piano music, all from 6pm onwards (24th July). Let us know if you are coming either by contacting us or by clicking 'attending' on our Facebook event page. 🥳 Can't wait to see you all!