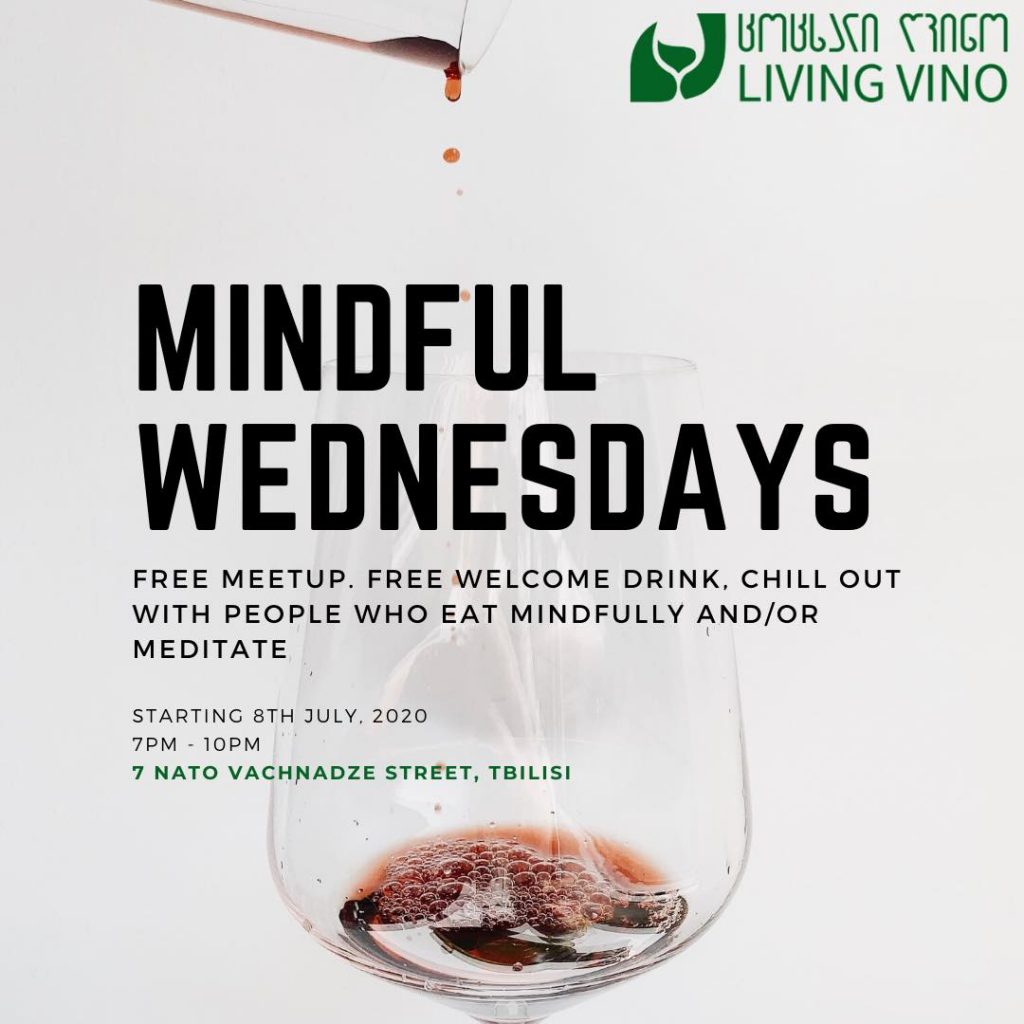 After a first trial Mindful Wednesday, we have decided to make them regular this July.
We provide the space to chill out and chat with people who eat mindfully.
We also are delighted to offer a free welcome drink be it just a glass of mineral water, kombucha or natural wine). Come and share your thoughts with like-minded people.
We are located very centrally, next to Orbeliani Square and Flower Market: Nato Vachnadze Street 7.
There is no set agenda, just come for a chat with us and others.
But on the 15th July we'd like to discuss The Real Cost of Our Food and inviting food&drink entrepreneurs to also join in and voice your opinions!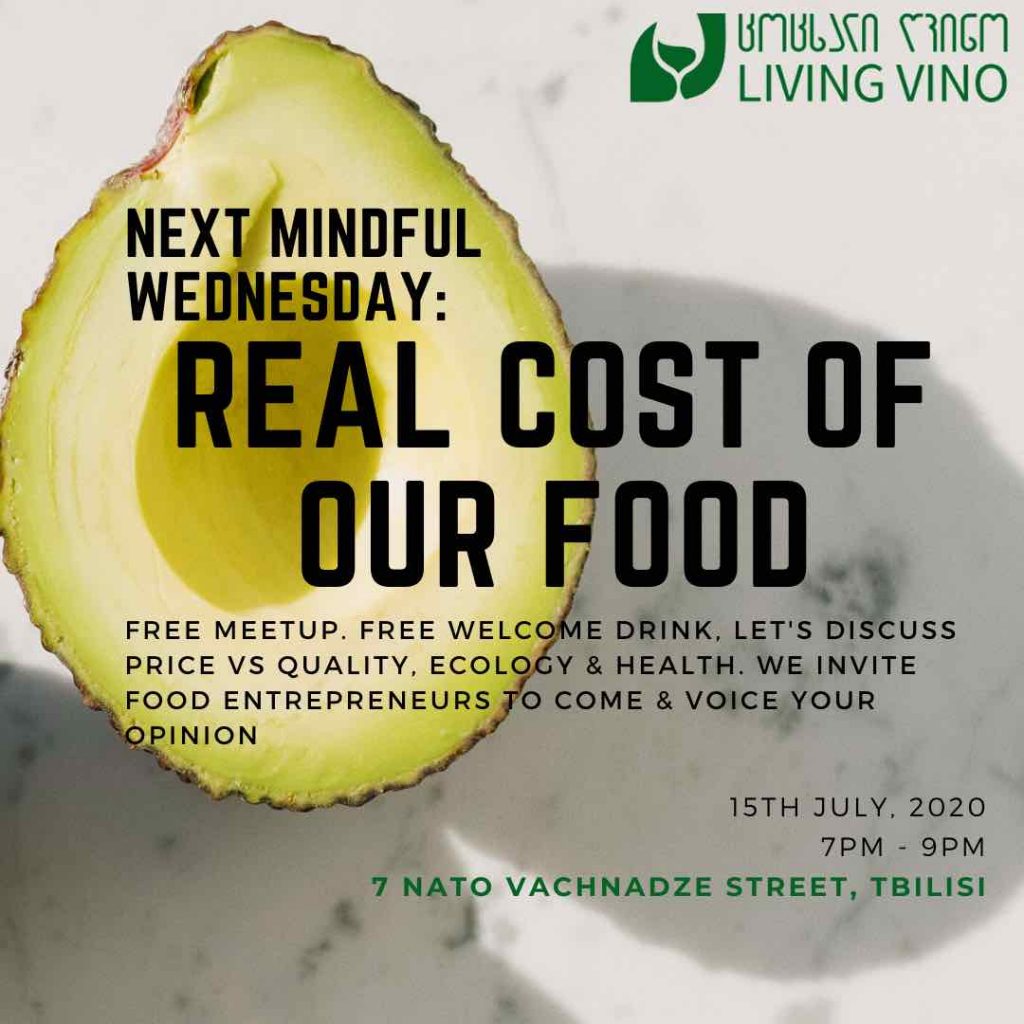 Read our blog for more information on mindful eating and drinking here. 
You can also suggest what you'd like the next meetups be about.
Welcome!