Happy Festive Season! Let's be joyful, give thoughtful gifts, eat delicious food and drink amazing natural wines. Let's be energised with our hopes and wishes for the new 2023 year.
May we at Living Vino help you with gifts, wines or food?
🙏 We invite you to enjoy delicious plant-based dishes, nutritionally balanced and full of natural goodness. 
🥗 Our creative and imaginative plant-based restaurant menu consists of tasty everyday dishes like hummus, falafel, salads and burgers, but also delicious show-stopping dishes like gnocchi, truffled tagliatelle pasta, un-chicken schnitzel and more!
🍷 Our UK certified wine expert with WSET Diploma has carefully handpicked a large selection of natural wines by the glass with some really amazing exclusive wines by the bottle too.
Drink wines with no nasties or excessive sulphites and love your mornings after! 🍇
We offer a very special Festive Menu for dinner service. Book your table by ringing 574 07 68 09 or via this reservations link.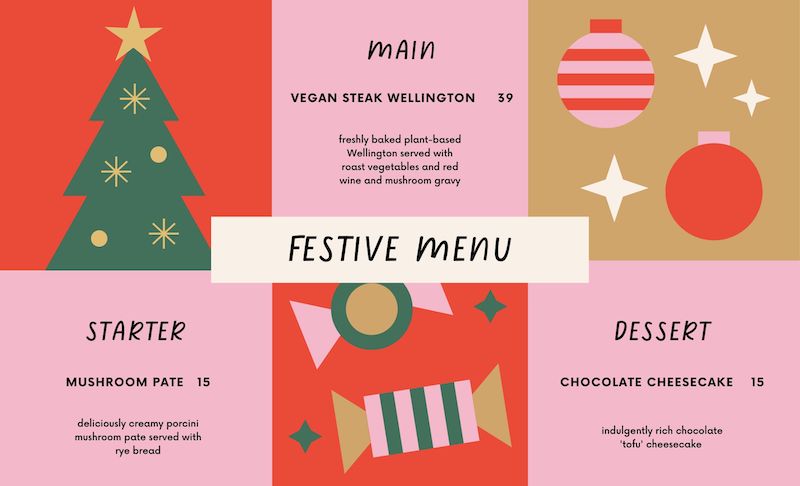 May we suggest some delicious natural wines?
At our natural wine bar & wine shop you can find a selection of delicious wines that are made without nasties or excessive sulphites.
You can order them here on our website (we deliver anywhere in Tbilisi). Have a look at our incredibly delicious pre-mixed set of 4 natural wines here:
You can also find our plant-based dishes and natural wines on Bolt Food app or Wolt. Happy holidays & thanks a lot!

Merry Xmas. Happy holidays! Have a very Happy New Year!